German Classes for Medical Professionals
Are you currently looking for a qualified instructor to teach German to medical professionals in the Hannover area?
I have many years of teaching experience in both public settings (as a teacher of vocational training programmes at the Verein für berufliche Bildung in Hannover) as well as privately (tutoring, church youth work). Using Patricia Benner's Stages of Clinical Competence and W. E. Deming's PDCA model as a basis, I develop individualised lessons and classes based on your requirements.
In class, I work to incorporate the participants' backgrounds as well as their prior knowledge and interests. My teaching style focuses on conversation as a way to understand and explore life in Germany. Above all, I take into account the specific demands of the profession the students are being prepared for by first laying a groundwork of theoretical knowledge that I build upon in later classes. As the students' understanding develops, my role becomes that of a facilitator – I provide support and answer questions as necessary to promote autonomous learning. Frequent repetition and practical exercises as well as activities that emphasise creativity make up a significant part of the classes. Throughout, I keep in mind the things that were, for me, the keys to success:
Having an interest, an objective and a sense of purpose. Being challenged, supported and encouraged.
Feel free to call me or write me an email if you are interested.
Groups or individual lessons can be arranged during the following times:
Mondays to Thursdays, between 8:00 am and 5:00 pm CET.
Are you a doctor or nurse preparing for a German exam?
German is a difficult language, and in preparing for an exam, it's normal to have a lot of questions. Whether you're uncertain about a certain topic and would like to go over it orally, or you don't quite understand a specific lesson and are seeking clarification, I am happy to help you practice. I am a nurse, a translator and am a native speaker of German. I can't study for you, of course, but a weekly meeting – either in person or on Skype – will certainly help you feel more confident.
Just send an email with the following information to info@sprache-medizin.de:
Checkliste Deutschunterricht_Schüler (German only)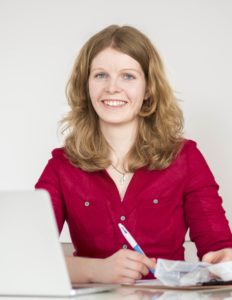 If you have questions about my classes for medical professionals, don't hesitate to call me on +49 151 54674341 or write me an email at info@sprache-medizin.de.

Groups or individual lessons can be arranged during the following times:

Mondays to Thursdays, between 8:00 am and 5:00 pm CET.