Other Translation Services
FROM ENGLISH AND POLISH INTO GERMAN
Every year, more English words are adopted into German. While most Germans are now aware that our word for a mobile phone – 'Handy' – doesn't have quite the same meaning in English, there are others that not everyone is familiar with. Many Germans might not know how strange it sounds to use the word 'Peeling' to refer to a facial scrub for example, or that when they ask where the 'Beamer' is, they'll be taken to the parking lot, not shown the projector!
Of course if you aren't a translator, you don't need to bother remembering this information – it's not the sort of thing anyone needs to remember, unless they're hoping to win a game of trivia. But these pseudo-anglicisms can trip up a translator, but through thorough research and keen intuition, these 'false friends' can be identified and avoided. There are also technical terms with meanings that are, at best, unclear without specialist knowledge or further research. What, for example, is a 'cultivator disc harrow combination' and who are you most likely to see using one?
TEXT TYPE, PURPOSE AND AUDIENCE
Parsing these terms is a job for a specialist, for someone who has learned what things take priority in a translation. Before even beginning a translation, a good translator first seeks to understand the content of the text, carries out thorough research and clarifies any ambiguities with the client. Good translators familiarise themselves with the audience a text seeks to address as well as the purpose that will best serve the client (ex. informative, promotional or instructional). Good translators can justify their decisions and defer to the clients when it comes to style and terminology. And, above all, good translators have generally spent a great deal of time analysing and understanding the language and the field.
Kiefer Fachübersetzungen transfers texts from English or Polish into German. This includes not just medical texts, but also media and communications, advertising, and marketing material as well as public relations and technical documents and texts from the political and social sectors.
Checkliste_Allgemeine Übersetzungen (German only)

By the way…
A 'cultivator disc harrow combination' is a machine used by farmers for soil tillage. The slanted metal discs (the disc harrows) and 'teeth' (the cultivator) rotate, loosening first the upper and then the lower layers of soil to prepare it for planting.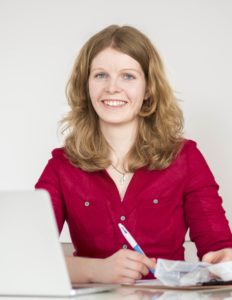 Feel free to call me or write me an email.
You can reach me Mondays to Fridays between 10:00 am and 4:00 pm CET on my mobile (+49 151 546 74341) or via email at info@sprache-medizin.de.